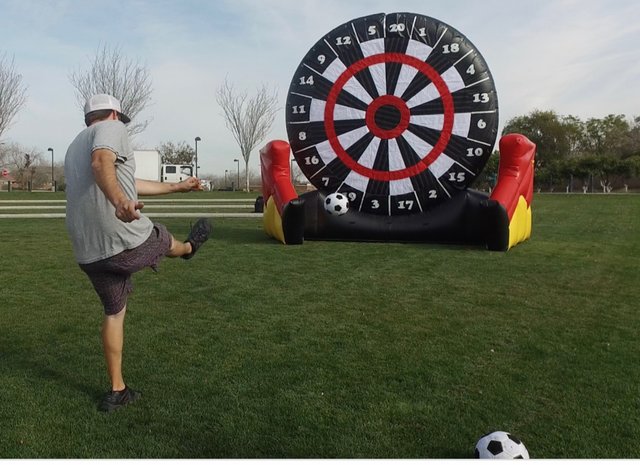 Dart Soccer
With "SOCCER DARTS" you will be kicking your way to the Bulls Eye! Each player is given several inflatable round felted soccer balls, designed to accurately stick to the Velcro, surrounding the inflated board. Like the rules of the traditional game, your goal is to accumulate as many points on your turn as possible, in order to beat your opponent.

Although this game is modeled after the basic concept of darts, one of the absolute coolest things about this sport, is that you can customize your own game and challenges! Soccer darts provide a range of awesome different game models, allowing a selection of inflatable balls to be thrown, and kicked at the gigantic Velcro board- Tennis Darts, Cricket Darts and football darts just to name a few.

IF YOU CAN KICK, YOU CAN PLAY!!!!

The Inflatable Dart Game is suitable for all ages, and safe.
$195.00 per 6-Hours
$15.00 per hour/ after